Easter celebrated in Kyabram
The Easter season brought together many different Christian churches in Kyabram for a special public service on Good Friday.
About 200 people turned out to mark the crucifixion and resurrection of Jesus Christ 2000 years ago.
Pastor David Lloyd from the Community Church pointed to the centrality of the cross to Christian belief.
He read from the Old Testament, which predicted the coming of a Saviour.
"The cross was thousands of years in the making and is now, thousands of years in the blessing," Pastor Lloyd said.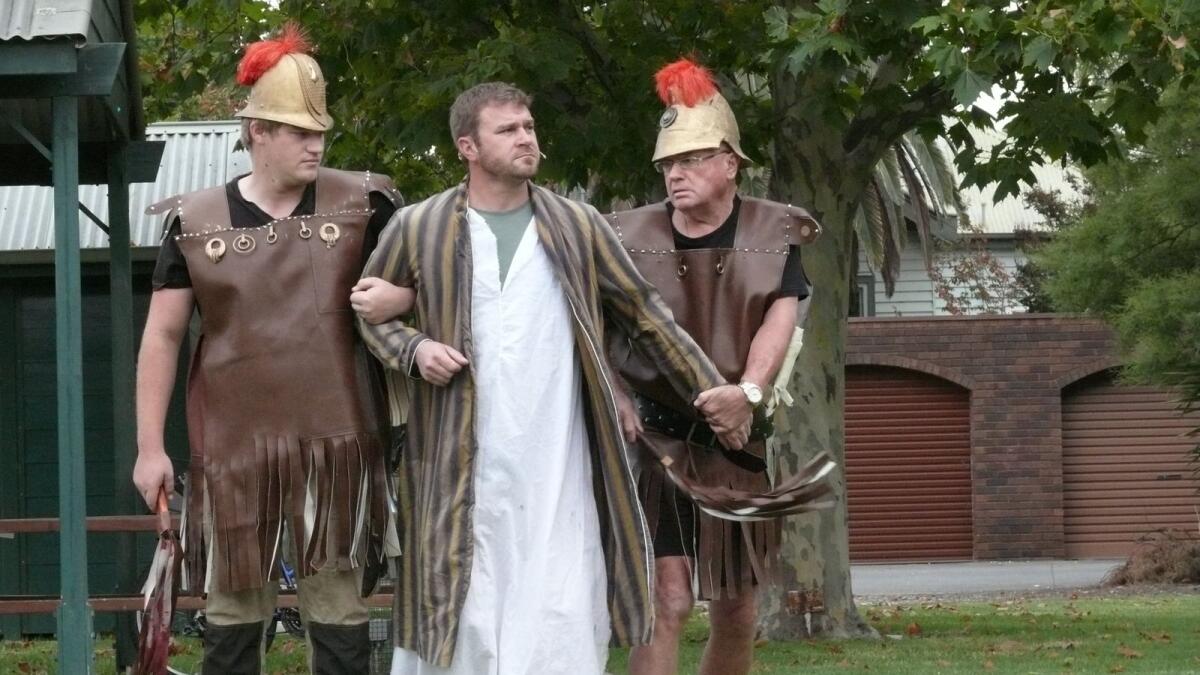 The Good Friday service, presented by the combined churches of Kyabram, included scripture readings, songs, hymns and a dramatic portrayal of Jesus's betrayal, trial and death on the cross.