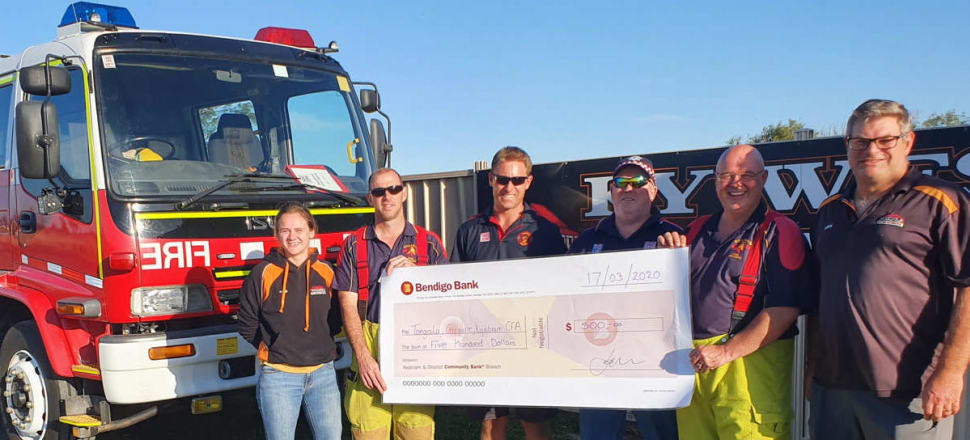 5370537724001
THE Ky West Hotel showed an immense amount of community spirit recently, when it donated 100 per cent of the proceeds from its February fundraiser event to volunteer organisations that were on the front lines during the recent bushfire season.
Of the $6500 raised on the night, $1500 was split between the Kyabram, Tongala and Girgarre CFA while the remaining $5000 was donated to BlazeAid, which works with people in rural Australia affected by natural disasters.
It was a community-focused affair across the board, as the raffle prizes on the night were donated by local businesses and individuals.
Even the music acts played for free, while headlining act Bonsai Buffalo supplied and organised all sound equipment used throughout the night.
Ky West Hotel staff member Lauren Taylor said it was heartwarming to see so many people come together for a great cause.
"It was amazing, and it was such a great day. Everybody I spoke to said they had such a good time," she said.
"I knew I knew it was going to be a good day but the feedback was just amazing.
"We'd like to thank all of the local shops who donated to the raffle to help raise all of that money."