Australian Consolidated Milk exceeds expectations in Girgarre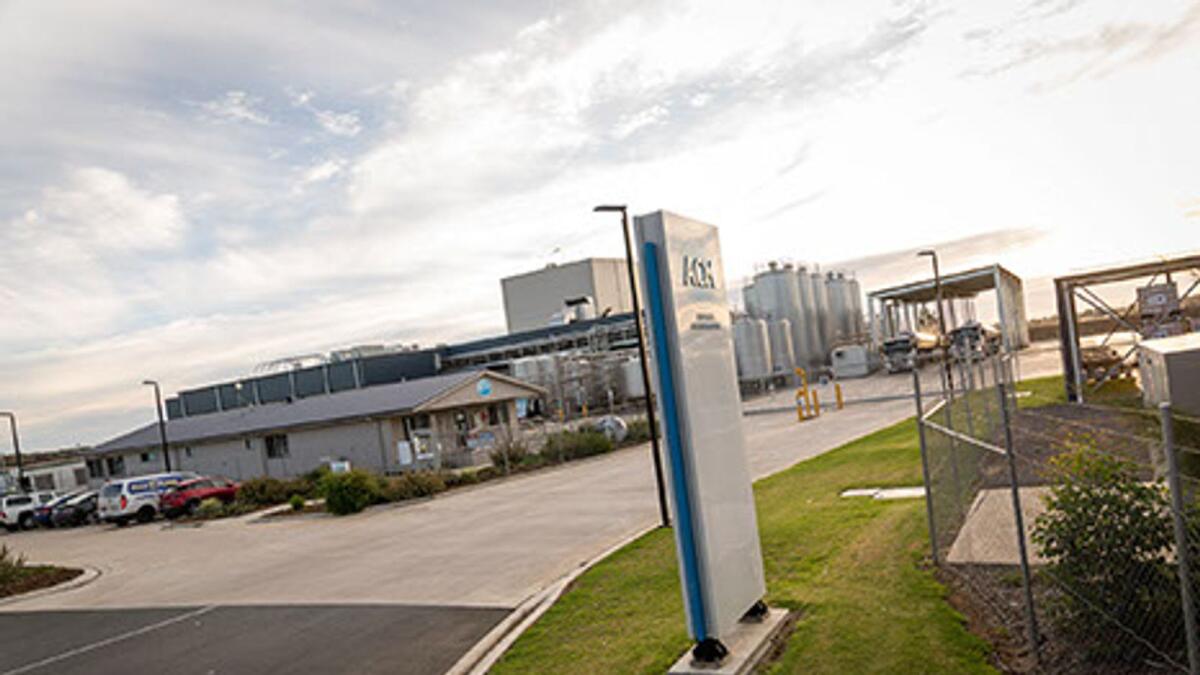 Australian Consolidated Milk has exceeded its forecast jobs growth, hiring 65 new workers since expanding its site in Girgarre.
ACM was expected to hire 50 employees at the new plant but recruited up to 65 staff, which is partly due to funding from the Victorian Government.
The company has nearly doubled its annual capacity since the construction of the new facility was completed just over two years ago.
ACM now has a processing capacity of 200 million litres of milk a year at its Girgarre manufacturing facility.
ACM Girgarre chief executive Jason Limbrick said the government's Regional Jobs and Infrastructure Fund helped contribute to the construction and equipment for the facility.
"We have had steady growth since the construction of the factory commenced in 2017 and we've seen good growth during that period," Mr Limbrick said.
"Demands of the business and various roles both at the factory and supporting the factory has grown over that time."
Mr Limbrick said this growth was great to see as many of the staff at the plant were locals.
"It's great that they are working with us and are close to home," he said.
Mr Limbrick said the company was prepared for the potential expansion of production at the plant.
"We created a lot of full-time, ongoing jobs as a result of the construction of the factory," he said.
"It's been terrific that we've had a number of these staff be with us for the journey the past four and a half years to get us to where we are today."
Mr Limbrick said the company would look to expand further as demand increased, which would mean more jobs for the area.
ACM has expanded its product range, which includes milk powders, cheese, butter and cream products across conventional and organic milk.
All product categories have been recognised with awards from the Dairy Industry Association of Australia during the past two years.
ACM also recently won gold medals for its butter making for the second year running, as well as its skim milk powder products at the Dairy Industry Association of Australia industry awards.
"Not only have we been able to build the plant and create jobs, but we are also producing a high-quality product," Mr Limbrick said.
The company manages 500 million litres of milk a year and supplies dairy ingredients to domestic and export markets.
ACM partners with about 300 dairy farmers, which amounts to about 10 per cent of Victoria's dairy farm businesses.
Victoria produces nearly two-thirds of Australia's milk production and is Australia's largest dairy producing state.