GV Motorcycle Club swap meet and muster
The Goulburn Valley Motorcycle Club is holding a postie bike muster and a swap meet to raise money for the children's ward at GV Health.
Thirty per cent of the profits from the day will be donated to the children's ward. One of the organisers of the event, Robert 'The King' Palma, said it was all about supporting children in the region.
"With charity, everyone wins," he said.
The events will be held on Sunday, May 29 at Undera Park Speedway, with the swap meet starting at 8am and the muster starting at 10am.
The postie bike muster will feature a variety of events, with blokes dressed as postmen, a competition to see who has the best postie bike-related tattoos and even a race to see who can be the slowest to the finish line.
The slowest race over 60 metres will be quite a spectacle, as the riders compete to see who can get to the finish line last.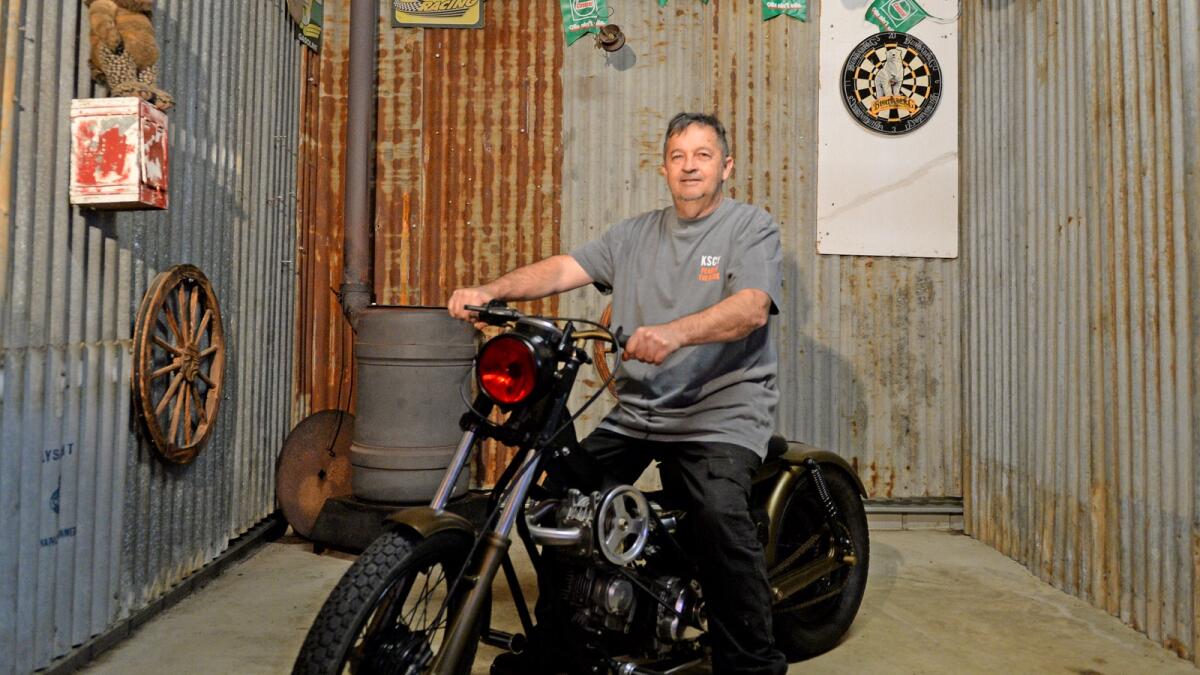 Riders have to have both feet on the pegs and can't touch the ground.
"It'll be people elbowing each other and cutting each other off," Mr Palma said.
"There might be balloons full of water and bags of flour thrown at the riders."
This is the first swap meet and postie bike muster for the club. But it has already received "a couple of wheelbarrows" worth of donations of Harley-Davidson parts and quite a few broken parts from other bike brands.
These will all go on the red table to be sold. All money raised from red table sales will go to the children's ward at GV Health.
The club has been given a "basket case" 1962 Honda 250cc Benly motorcycle that was never finished to be sold from the red table.
"There's people at the moment contacting me and pledging me more of this gifting stuff (for the red table)," Mr Palma said.
"After the swap meet and the dust settles and we tally up all our money, if we've still got residual parts from the red table that didn't get sold they'll just go on the red table for next year.
"If anyone has more parts to add to the red tables please bring them out on the day or contact The King."
For more information on donating to the red tables go to http://gvmccswapmeet.com/ or contact Rob 'The King' Palma on 0419 142 297.