Kyabram P-12 College successful day at the VCAA VCAL Achievement Awards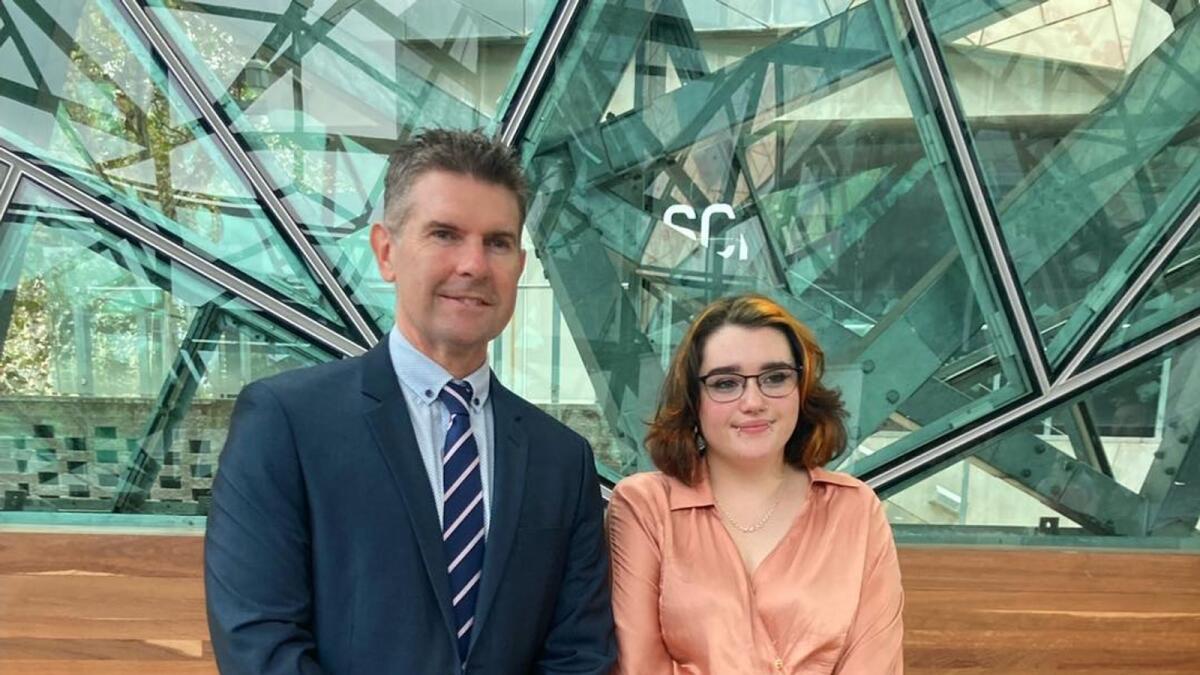 Kyabram P-12 College teacher Mitch Coombs and student Shakira Paton headlined three awards the college achieved at the Victorian Curriculum and Assessment Authority's VCAL Achievement Awards.
Ms Paton, a Victorian Certificate of Applied Learning participant, received the Koori Outstanding Achievement award.
Mr Coombs was recognised as 2021 VCAL teacher of the year.
The college's entire VCAL team of Andrew Pleydell, Carol Baker, Matt McCready, Madeline Halstead, Jane Kightly, Dale Roberts, Peter Aitken, Lionel Curling, Russell Thorn, Anthony Exton, Donna Campbell, Daryl Hangan, Helen Genio, Kim Trevaskis, Tanja Radley, Jolie West and Mr Coombs were recognised for the best VCAL team teaching.
Ms Paton went through many challenges during her completion of VCAL.
In 2020, she transferred into VCAL after realising VCE didn't suit her and adjusting was difficult particularly with it being done remotely during the pandemic.
However, she faced the challenges head on and embodied the values of Kyabram P-12 College of "resilience" and "doing your best".
Ms Paton completed work in her areas of interests, such as arts and social justice, which gave her greater confidence in her literacy skills.
She also completed a variety of self-directed activities, such as assisting in the Primary Athletics Day and designing signs to celebrate her culture.
Mr Coombs is the VCAL coordinator at Kyabram P-12 College and teaches all three certificate levels as part of the school's integrated program.
He developed an innovative intergrated VCAL model during the past five years and the program actively uses applied learning principles to facilitate greater student agency (learning through activities) and ownership of their work.
This work connects students to their desired future pathways and for this Mr Coombs was recognised with the VCAL Achievement Award in the category of Program Development.
His program was rolled out to 78 students in years 10 to 12 in 2021, which looked to re-engage these students with their education and introduce them to VCAL.
Mr Coombs works as a year level coordinator as well as the leader of the college's applied learning domain.
He has organised a variety of school and community engagement projects and activities such as:
– building a relationship with Kyabram Fauna Park to create bird boxes;
– organising local food donation groups; and
– planning an intergenerational program with Warramunda Aged Care and student work with the Kyabram Community Garden.
The entire VCAL team was recognised for having such a diverse and complimentary skills.
At any one time, students were able to work on a range of different subjects and were not limited to projects based on staff availability.