Mick begins long walk for dementia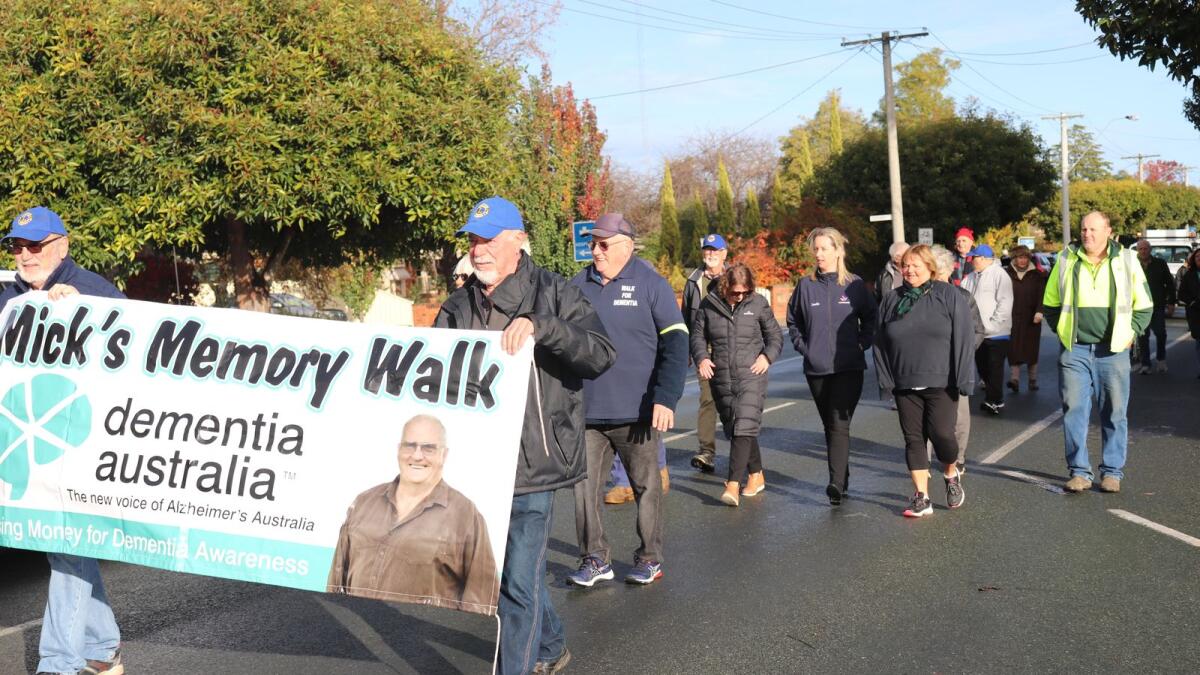 Dementia advocate Mick Simpson has begun his massive 190km walk from the Kyabram Memorial Gardens to the steps of Victorian Parliament in Melbourne to raise awareness for dementia.
This is his third walk and he aims to meet Victorian Nationals leader Peter Walsh at the steps of Parliament on Wednesday, June 8.
As of Thursday lunchtime, Mr Simpson had arrived in Nagambie, and had made it to Wallan by Sunday.
Mr Simpson said he was thankful for the work the Kyabram Lions Club had done helping him raise funds for the cause.
"I'd like to thank all the members of the Lions Club for what they have done, it is very much appreciated," Mr Simpson said.
"Without them, this process would be a lot harder. It has very much been a team effort and joint venture to raise awareness for the cause."
Mr Simpson was diagnosed with dementia in 2018 and is highlighting the need for regional support groups to help people cope, especially with their initial fears.
He said those first six to 12 months after sitting in a doctor's office and receiving a diagnosis were probably the worst of someone's life.
"It simply knocks the guts out of you, it certainly did with me and with many others with whom I have spoken," Mr Simpson said.
Before his long journey, the Lions Club held a breakfast to help raise funds for the cause.
A group of about 30 came out to walk with Mr Simpson, including people from the SES, Lions Club, Warramunda Aged Care and the police.
To donate to Mr Simpson's Walk for Dementia, head to fundraising.dementia.org.au/fundraisers/micksimpson
All donations raised will go towards dementia research.