Peterson hoping to be the 'mouse that roared' come election night
Huddled under a gazebo at Victoria Park Lake on Thursday, about 100 people listened to United Australia Party leader Craig Kelly speak in support of Nicholls candidate Rob Peterson.
Mr Kelly and Dr Peterson engaged onlookers in back-and-forth debate, which was at times combative and at times supportive of the work the UAP was doing to oppose COVID-19 vaccine mandates.
That subject been Mr Kelly's biggest talking point over the past two years, and he is proposing to introduce legislation at a federal level should he retain the seat of Hughes on May 21 to scrap federal and state-based vaccine mandates.
Mr Kelly called Dr Peterson, who was a GP in Seymour for more than 30 years, a "great candidate" and added he had a "real chance" at winning the seat.
"This is one of the seats that will really benefit from so many of our policies," Mr Kelly said.
Those policies, which were announced last month, include tax breaks for people living outside metropolitan regions, a 15 per cent iron ore tax to pay off national debt and capping mortgages at three per cent, as well as introducing legislation to combat vaccine mandates.
"We're going to increase $40 billion worth of infrastructure in hospitals. For example, in Shepparton, we can have extensions to cope with alcohol, drug, mental illness, we have got a positive approach," Mr Kelly said.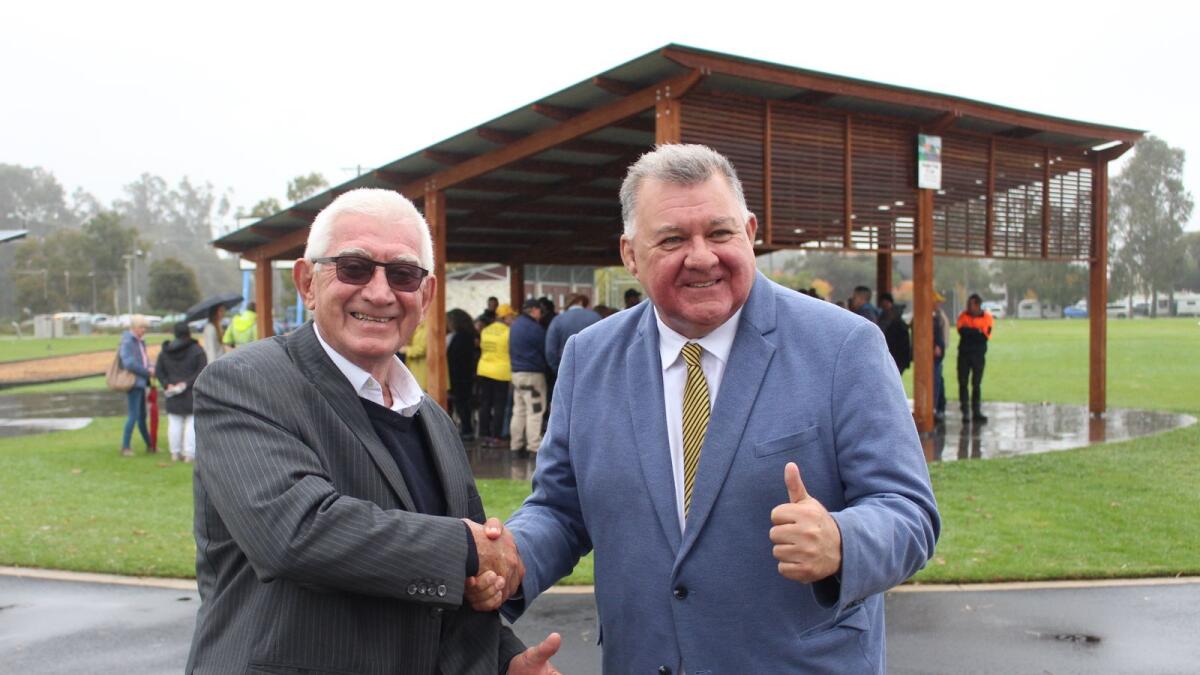 "Every other candidate, it's airy-fairy smokescreen mirrors, nothing concrete."
There were no policies that specifically targeted Nicholls announced on Thursday, but Mr Kelly said the UAP's platform would affect everyone nationwide.
Mr Kelly said the UAP would vote against every single government policy until mandates were lifted, and it would be a non-negotiable if the UAP were to form a coalition in a hung parliament.
Dr Peterson said the major parties had "failed" to provide for people in regional areas, and added people had been let down in terms of healthcare, and there needed to be more graduates in regional areas as well as allowing unvaccinated people back.
"We need to get workers back and the number one thing is, why don't we have people who made that decision not to be vaccinated? Surely now's the time to allow them to come back to the workforce," Dr Peterson said.
He said he was expecting a surprise on election night.
"The media over the last three months have only talked about three candidates," he said.
"However, what I've known since I've been travelling lots of kilometres and meeting all these wonderful people is there could be a bit of a surprise packet coming up and the number of people, the quiet Australians who are sick of the major parties, they are aware of an independent that's got nothing concrete and anything he says we'll find out on election day.
"We could be the mouse that roared.''