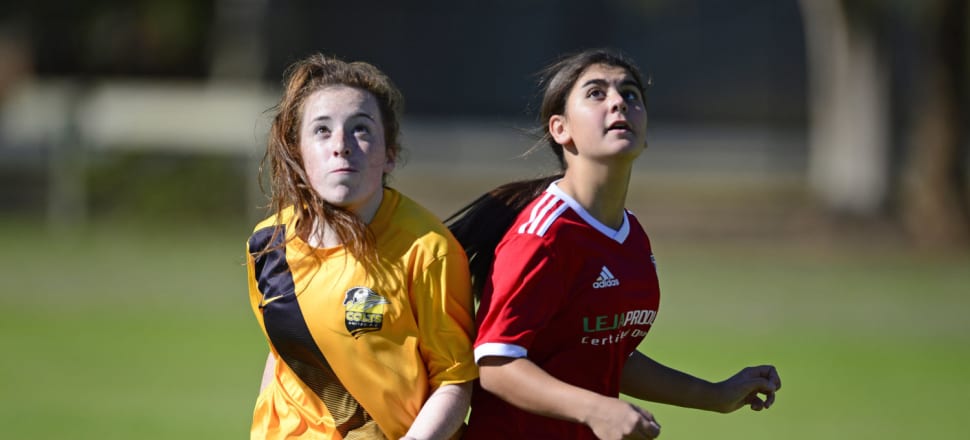 5370537724001
Tatura put up a huge fight in Sunday's Bendigo Amateur Soccer League women's division action, but could not find a way to stop Colts United.
Against the third-ranked Colts, the Ibises stepped their game up in a massive way and made their opponent work hard for everything, eventually falling to a more than honourable 5-2 loss.
Colts captain Rebecca Berry, who is clearly among the competition's most dangerous players, showed her talent by opening the scoring on seven minutes.
But Tatura quickly found a way back in as Lizzy Corbo struck for a second consecutive week to level the scores at 1-1 after nine minutes.
However, United regained the lead shortly after as Sara Berry scored and it wore the Ibises down to take control of the game.
United would find five goals for the day, but the Ibises would find further reward, Corbo again striking to make it 5-2, just the third time this season they have scored multiple goals.
Elsewhere, Shepparton found the going tough against Strathdale, falling to a 25-0 defeat.
Bridget Meadows enjoyed herself for the Blues, scoring seven goals.
And Shepparton United picked up three points without taking to the field, with Moama-Echuca forfeiting to hand the rampaging Blues yet another win.
They remain on top of the league, still six points clear of second-ranked Eaglehawk.
Shepparton South had the bye.