Girgarre in a fight for finals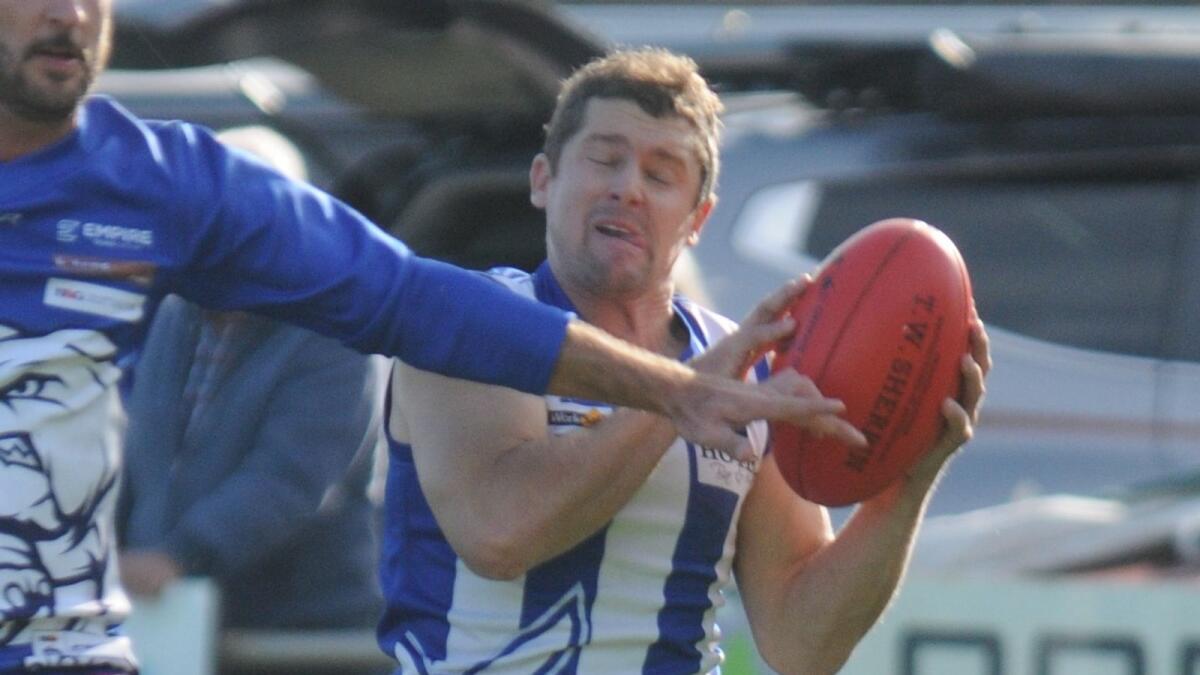 Girgarre has the chance to move into the Kyabram District League's top eight on Saturday if it can claim its fourth win of the season against Dookie United.
The ninth-ranked Kangaroos are fresh off their third win of the season, a one-point result against Nagambie, and face eighth-ranked Dookie on Saturday.
Girgarre midfielder Ryan Butler was the hero of the win, kicking a Barry Breen-style point with four seconds remaining.
The ball was heading to coach Damian Cupido, already with seven goals to his credit, in a two-versus-one scenario, and Butler crumbed the ball before snapping the point.
Before the defender had time to kick the ball out from the square, the siren had sounded, Girgarre winning the match 14.7 (91) to Nagambie's 13.12 (90).
Girgarre trailed by four points at quarter time, then led by a point at half time before surrendering the lead again and trailing by a goal at the three-quarter time break.
Cupido was again a star, kicking half of his team's goals and taking his season total to 49. He is second only to Violet Town's Josh Mellington on the goal-kicking table; the Violet Town star has 65 majors.
Butler's point was invaluable, but it was his three goals that also helped to give his team a bit of momentum heading into the final seven rounds of the season.
Cupido said he was now concentrating on the next two matches, with a win against either Dookie or Violet Town (hopefully both), setting up a more achievable run to the wire.
"We have a good back nine (last seven games), but we need to win one of the next two.
"We can still make finals," he said.
Cupido said the weekend was Corey Wanganeen's best game of the year, but it was a lot of his teammates' best performances.
As for the usual suspects, Rex Taylor and Jarrod Kellock were again key for the team.
After the round 10 and 11 matches, Girgarre could expect to win four of its final five matches. It has Undera (12th) and Rushworth (13th), followed by Lancaster, before facing off against Tallygaroopna (11th) and bottom-ranked Longwood in the final round of the season.