KDL | Gallery | Wombats go down in a thriller to Avenel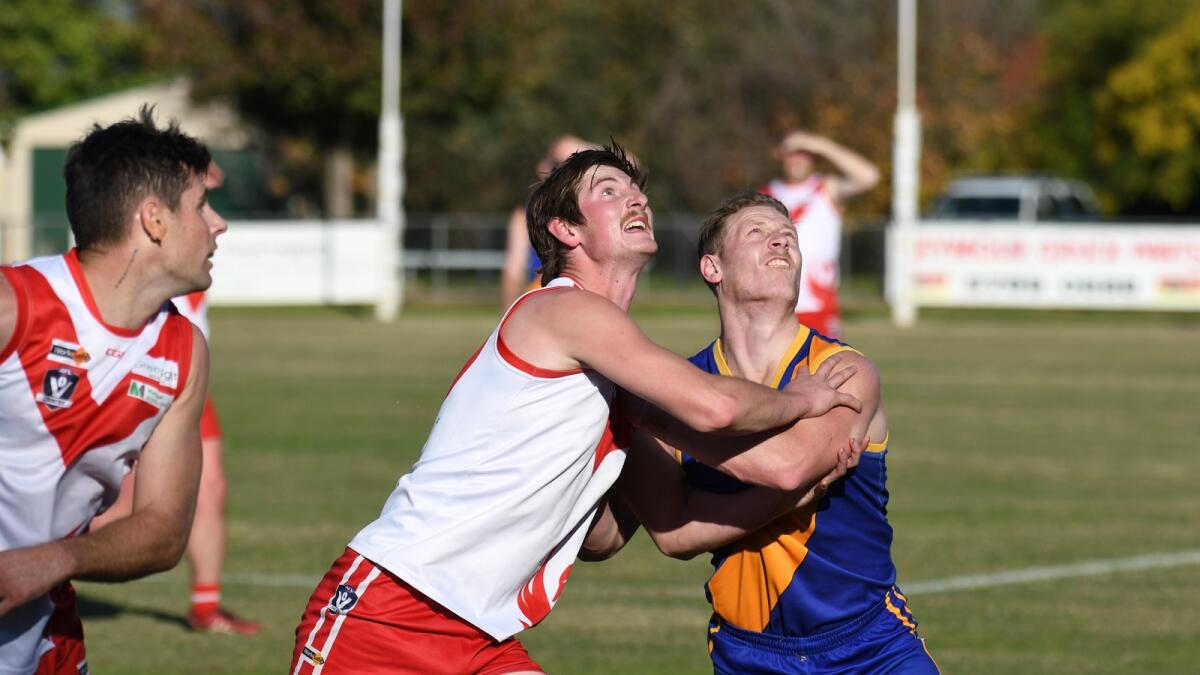 They didn't win but the Lancaster Wombats showed they can hack it with quality Kyabram and District Football League sides when the second day of the split round was completed on Saturday.
Bouncing back from a hefty loss to Shepparton East in the previous round — their first loss for the season — the Wombats took it up to unbeaten Avenel at Avenel, going down by just nine points in a spirited display in a dour, low-scoring encounter.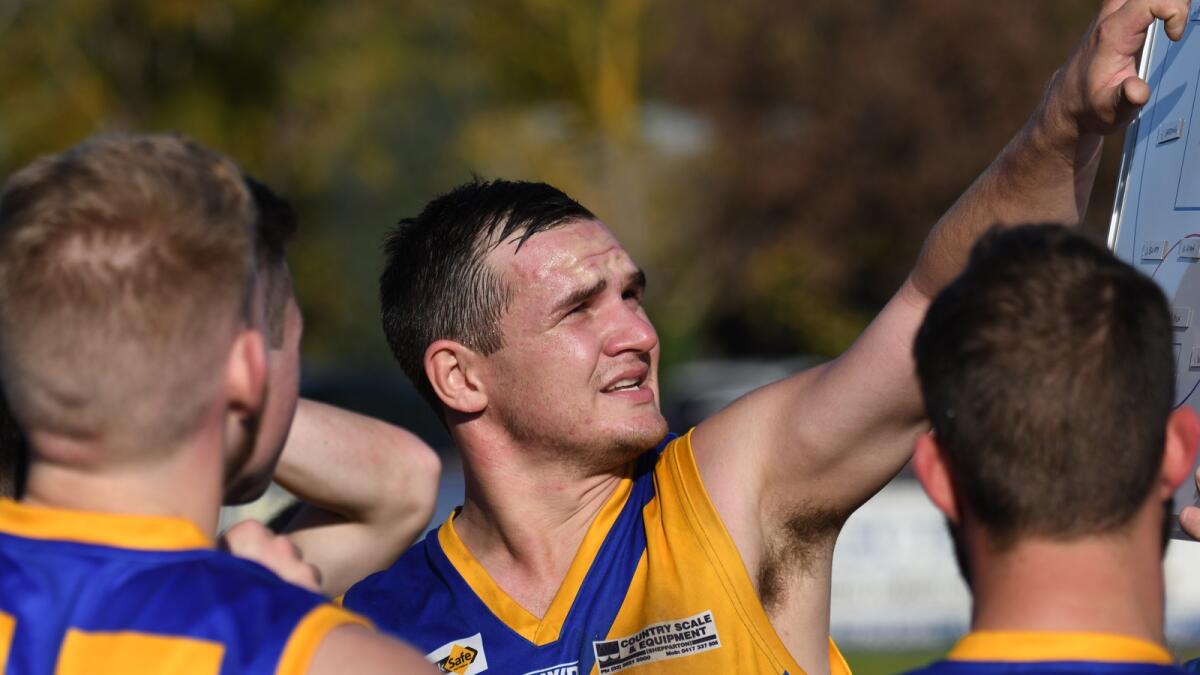 Lancaster coach Tom Davies said his team had its chances to win but said ''Avenel played some smart footy'' to keep its nose in front in a game that could have gone either way.
''We weren't all that bad against Shepparton East but just didn't make the most of our chances, but we took it right up to them (Avenel),'' Davies said.
Lancaster got most of its drive from midfielders Brad Orr, Jake Mills and Charlie Lowe while Nic McAuliffe and Matt Squires led its defence in strong style.
The talented Mills, a star late recruit for Lancaster last year, played his second game for the club and will only get better.
Nic Ryan also gave another big-hearted display in the ruck and in the forward line.
Avenel was led by Kyle Maynard, Jack Myers, Mitch Tobin and Chayse Thomson, who did enough with support from Brayden Avola and Max Lawrence to get their side over the line, if only just.
Lancaster hosts neighbour and arch rival Merrigum in a blockbuster this Saturday.
• Merrigum warmed up for the Lancaster game with a hard-fought win over Girgarre on Saturday.
The Roos were first out of the blocks and kicked six goals to the home team's three in the first quarter.
Merrigum rallied to be in front by three points at half-time before delivering a knockout blow in the third term with seven goals to two.
Girgarre rallied again with a seven-goal last term but it was just a bit late and it fell 22 points short.
Jack Sinclair was a standout for the Bulldogs with six goals.
Merrigum old reliables in Dan Dryden and Ryan Hearn also put in telling games for the winners.
For Girgarre, Jarrod Kellock, Jack Oogjes and Talbot Varcoe did a lot of telling work and Jordan Clarke, Tom Walsh and Ryan Butler contributed at times.
Coach Damian Cupido and Ryan Butler were Girgarre's most reliable goals sources, with five goals each.
• Rushworth celebrated its first win for the season with a convincing 64-point victory over the only other win-less team in the competition, Longwood.
The Tigers had the game in their keeping at half-time after building a 58-point lead.
Longwood kept at it and actually outscored the visitors in the last term but the damage had been done.
Coach Damian Wust led from the front for Rushworth and evergreen football journeyman Pat Rattray booted nine goals in a dominant display.
Tom Birch, Kieran Malone, Kyle Zass and Matt Gilmore also put in good games for the winners.
Longwood was best served by Josh Cumberland, Matt Ranger, Devan Gordols and Shaun Bridges.
• Lancaster and Merrigum will lock horns in the match of the day this Saturday, while the Violet Town-Nagambie clash should also be a cracker.
In the other games, Stanhope will look to build its percentage against Undera, Shepparton East will remain unbeaten after a trip to Longwood, Murchison-Toolamba should be too good for Girgarre while Dookie United should get over Rushworth at Rushworth in what could be a danger game.