Kyabram Club grants $25,000 to Parkland Golf Club redevelopment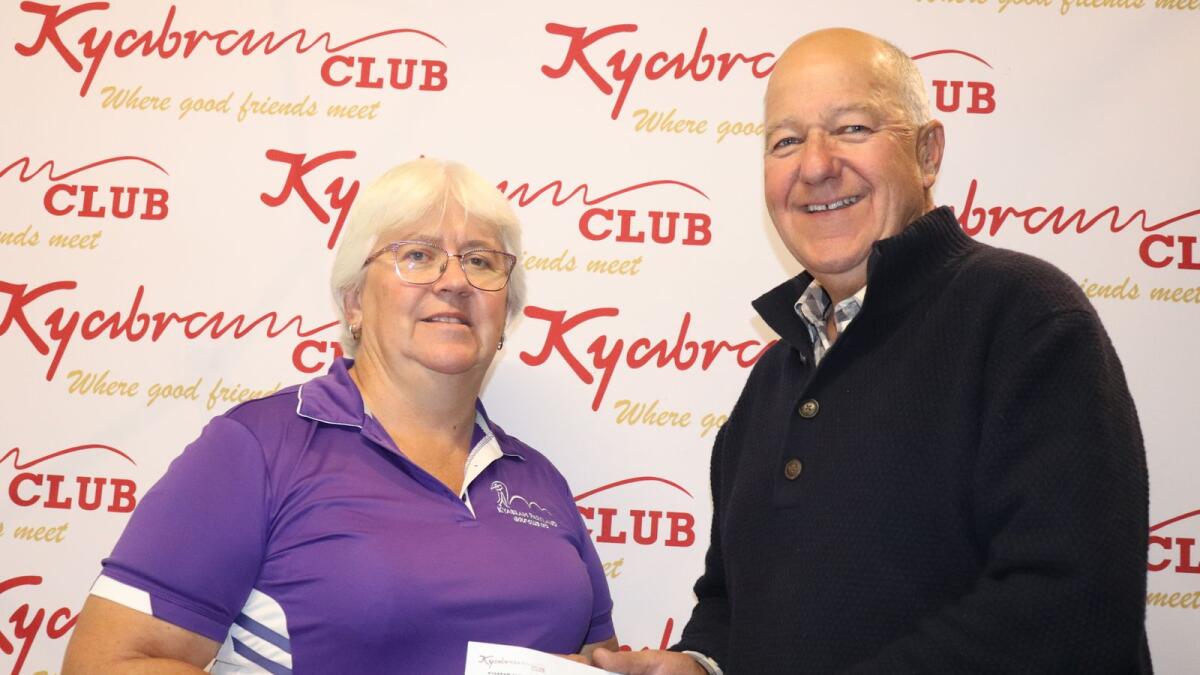 The Kyabram Club has granted the Parkland Golf Club $25,000 towards the redevelopment of its clubrooms.
Kyabram Club chairman David Blake said it was a worthwhile project for the club to get behind and that it would benefit the entire Kyabram community.
"The Kyabram Club looks to assist clubs or projects that benefit the community of Kyabram. The redevelopment funding application went to the board recently and we have seen fit to contribute $25,000 towards the project," he said.
"It's not just a golf club, it's what it can do for the community with the facilities they look to build.
"With the amount of members that it has it was a no-brainer for the club, being a community club, to support them."
Mr Blake says the club is happy to be involved and help Parkland through to the end of the project, which will create a facility not just for the people of Kyabram, but for tourists as well.
Golf club vice-president Nola Arnold accepted the cheque on behalf of the club, and was very thankful for the Kyabram Club's generosity.
"Thank you to the Kyabram Club for getting behind the golf club," she said.
"They have always been a great supporter of our club and this contribution to the redevelopment is extremely helpful to ensuring the project will be a first-class facility, which will be a benefit for the whole town."
The course is made up of only par 3s, which is why the Victorian Par 3 Championships are held at Parkland.
The Kyabram Club has sponsored this major event every year for the past 10 years.
Parkland Golf Club is planning a complete redevelopment of the clubrooms, which will see an al fresco extension on the existing facility, as well as upgrades to internal amenities.
The golf club is looking for support from the community to help fund the project, which will bring many benefits to the town.