Kyabram's Zac Keogh impresses on interleague stage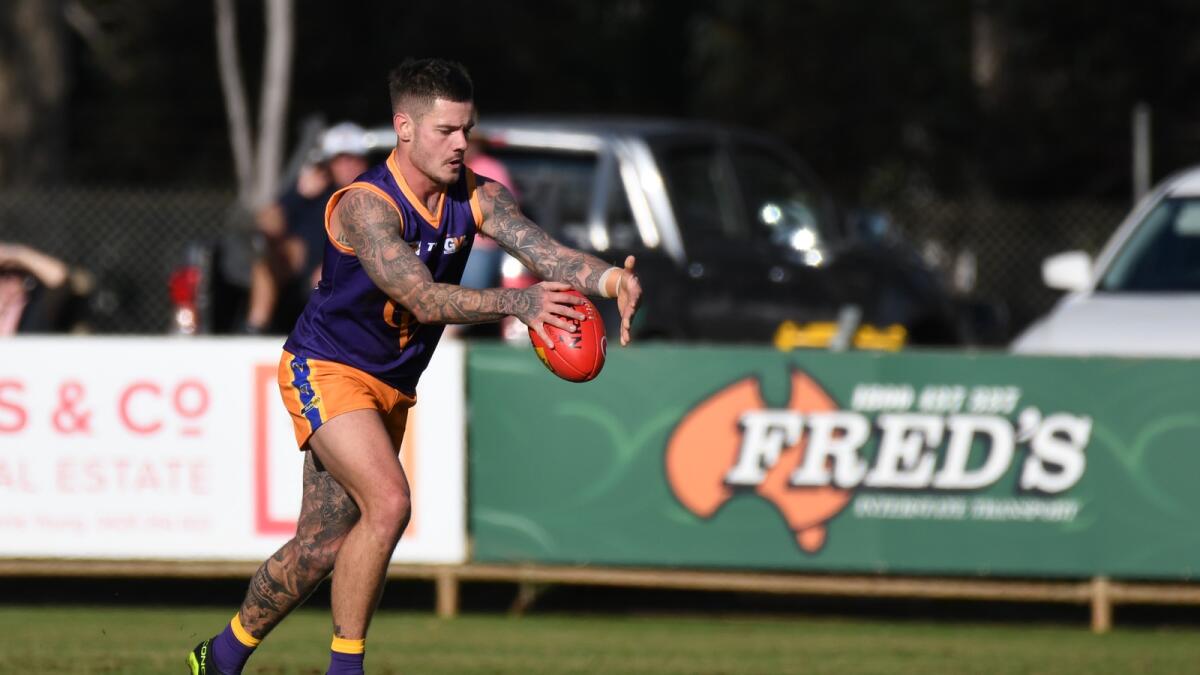 The stock of Kyabram footballer Zac Keogh continues to rise, with the star onballer rising to the interleague occasion with a prolific performance for the Goulburn Valley League on Saturday afternoon.
Staking his claim as the best player in the Goulburn Valley League, Keogh was in everything for the home side, racking up possessions at will and having an impact on the scoreboard.
But, while it was a disappointing result for the GVL side, falling to fierce rival Ovens and Murray by 55 points, Keogh said he thoroughly enjoyed being able to pull on the purple and gold.
"It was a good day out and I am rapt I was picked to play and represent the league," he said.
"It means a lot to be able to pull on the purple and gold, there is nothing better than interleague, especially when you play against a big rival like the O&M.
"Spewing we didn't get the win, but it was great to play alongside a ripping bunch of blokes and I'm already keen to get back into it next year."
Keogh battled against O&M star Joe Richards for much of the day, the pair putting on a show for the crowd at Mooroopna Recreation Reserve, both using their speed, smarts and class to have an impact from start to finish.
Keogh said it was pleasing to be able to translate his hot GVL form to the interleague stage.
"I thought I went all right, playing through the midfield it was a tough battle all day, but it was nice to get a few kicks and contribute," he said.
"Playing with all these great players from our league I just loved it, and I thought we all played well and took it to the O&M boys.
"Unfortunately they were just too good, but it was nice to put in a good performance at interleague."
Making the day all the more special for Keogh was the presence of five of his Kyabram teammates in Anthony DePasquale, Thomas Holman, Lachie Smith, Kaine Herbert and Zac Norris, as well as coach Paul Newman.
"It was awesome to have all the Ky boys here with me today and Paulo as well who's a great coach — having so many of us here shows that we are a really strong team," he said.
"Being able to pass a few off to my good mate Lachie Smith and just share the day with so many good friends, it made the day that much more special."