Tongala back on winners' list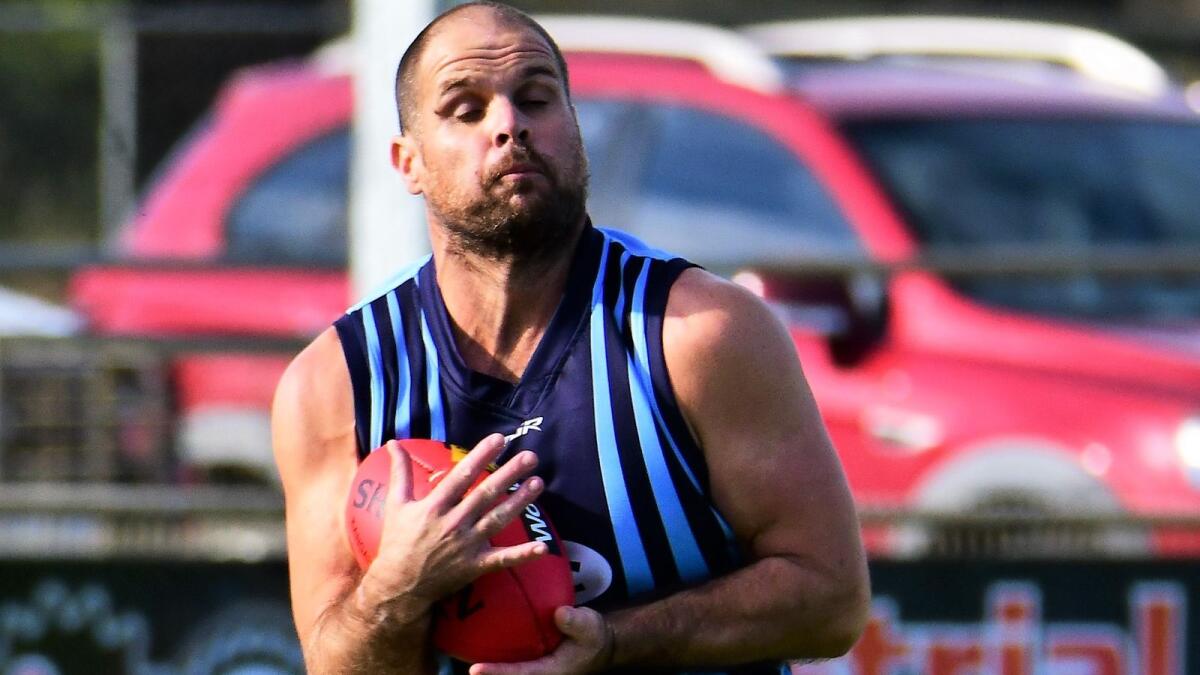 Tongala needed a response after a lean mid-season period, and it got that at the weekend with a big win over Barooga.
The Blues snapped their three-game losing streak with a much-needed win over the Hawks, leading from start to finish in the round 11 clash.
After a tight first quarter the Blues snapped into gear to pile on eight goals in the second quarter, effectively putting the game to bed at half-time.
Leading by 52 points at the main break, the Blues proceeded to keep Barooga scoreless for the entire second half, as fly-in forward Darren Ewing ran rampant in his return to Tongala.
Ewing's nine-goal haul laid the groundwork for Tongala's first win in three starts, while O'Dwyer Medallist Coby McCarthy was prominent in the Blues' midfield.
Tongala coach Jordan Souter said a simple return to the basics had been a focus over a frustrating month of football, and hoped the 19.19 (133) to 4.5 (29) win would spark a revived Blues in the second half of the season.
"We obviously wanted to bounce back after losing those three games in a row," Souter said.
"Just the way we conducted ourselves (and) our attitudes towards each other were very positive.
"Things are just starting to turn for us. We just got back to basics in the last couple of weeks, we're not trying to overthink the game."
Blues midfielder Nicholas Jamieson continued his fine season with another strong showing in the Tongala engine room, while Corey Nexhip played a crucial role in the backline.
Mackenzie Ryan also continued his consistency in front of the big sticks with three against the Hawks.
Riley Gow and Kris Bextream toiled hard for the visiting Barooga.
"It was a good even spread across the field," Souter said.
"Jack Hammond didn't make it into the best but he was excellent as well. Everyone put in and everyone had a good game."
After a trio of successive defeats, victory over Barooga was a much-needed one for Tongala.
But the Blues have another tough test this weekend against second-placed Mulwala, who conceded its first defeat of the year to Cobram by 71 points on Saturday.
Tongala will need its best football against the Lions, but for now the Blues are safely entrenched in the top six, and should they manage to upset Mulwala on their home ground, will head into the league bye with a full head of steam.