Neighbourhood Houses are for the community
Whether it's simply helping someone navigate their emails, providing companionship for someone who has no-one, or supplying food relief to those doing it day by day, South Shepparton Community Centre is supporting the most vulnerable in the community.
When you walk into the centre, complete with its old lino floors and cream walls yellowed with age, this fusion of a 1970s home and a community centre has the cosy atmosphere you get when visiting Nan's place.
Part of the broader Neighbourhood House Network, the centre offers free classes helping with job-seeking.
But a Neighbourhood House is much more than that, offering community to those who have none.
"We have so many people that just need some connection, they just need some friendships, they just need someone to talk to," assistant manager Katrina Rowland said.
"There's so many people that just feel like they have nowhere to go and no-one to turn to."
Neighbourhood Houses such as South Shepparton Community Centre are a frontline service in the housing and mental health crisis.
The centre works with other community services such as Primary Care Connect, Beyond Housing and FoodShare to ensure people are connected to the support they need.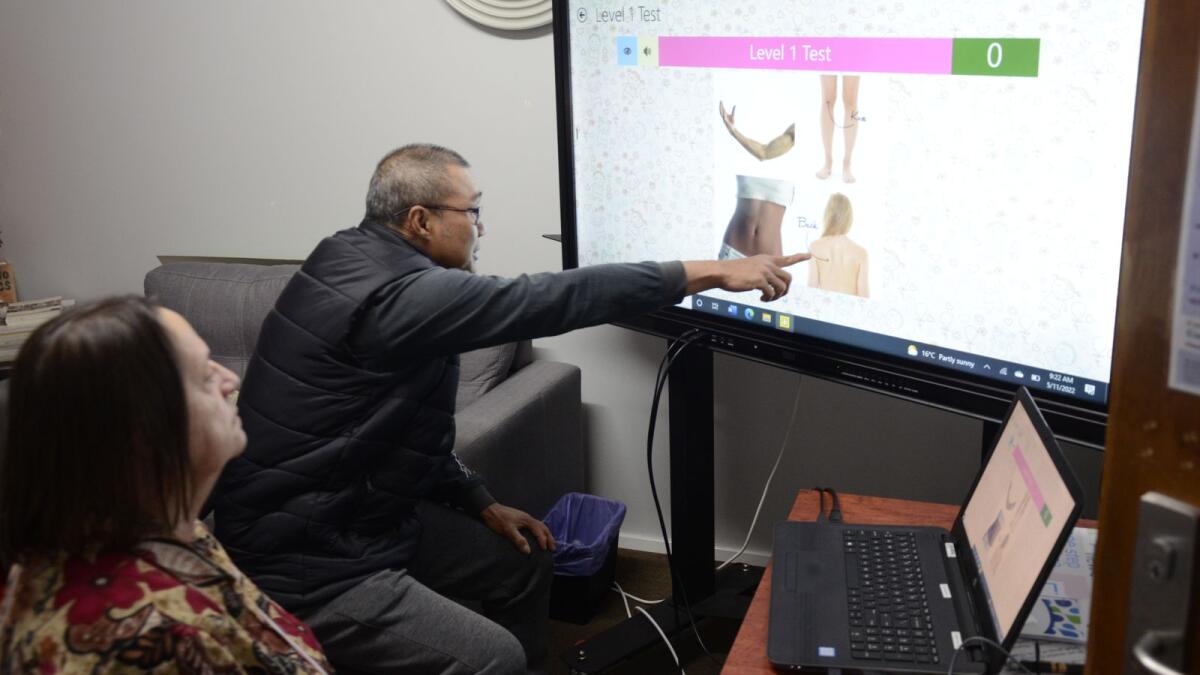 And the issues the staff and volunteers help people with change every day.
"Sometimes it's something as simple as someone doesn't know how to use their phone properly, and they just can't retrieve something that someone has sent them — and that means the world to those people," Ms Rowland said.
And then other days, the centre is supporting people who are experiencing insecure housing and homelessness access food relief.
"The majority of the people that come in for food relief are just barely making it week to week, let alone day by day," Ms Rowland said.
"Stories like a whole family living down the bush, because they just can't get a job or accommodation.
"So we're able to help them with food and give them enough to store in their car. So that they can continue to eat for a few days."
In a snapshot of just four days, Neighbourhood Houses delivered $4,253,583 in measurable community value in COVID-19 restricted settings.
This community value equates to $7.26 for every $1 of government funding, and over $292 for every hour the average neighbourhood house is in use.
Facilities such as the South Shepparton Community Centre also provide sanitary and hygiene products to those who couldn't otherwise afford them.
"Everybody that comes in for food assistance, we were like, asked if they need (toiletries)," Ms Rowland said.
"Especially women, feminine hygiene products are so expensive ... it's a basic necessity really, for a woman. It's not something they should have to worry about not being able to buy."
The South Shepparton Community Centre is looking for long-term volunteers who can help run the facility and support the community.
To express interest about volunteering, call 5821 6172 or email administrator@southcom.org.au